Integrated Quality/Health and Safety/Environment system
In a complex sector subject to strict regulations and oriented towards customer satisfaction, PHSE has set as a fundamental pillar the implementation of an integrated digitized Quality/Health and Safety/Environment system, including a unified consistently applied and global Quality Management System(QMS) which allows a wide range of technologically advanced and "green" solutions to be proposed and monitored throughout the temperature-controlled supply chain, guaranteeing product integrity and traceability.
The PHSE team works daily in the field to ensure the monitoring and implementation of "best practices" in all domestic and international transportation, global air and ocean freight forwarding, dangerous goods transport, home delivery and primary transport activities.
Constant training of internal resources is a focal point for PHSE's business success, in order to standardise processes and apply contingency plans or customer communications in accordance with the stipulated Quality Agreements.
PHSE, in addition to offering GDP-compliant transport, has 14 refrigerated warehouses in Italy with the same characteristics and the only company software – validated by an external company qualified according to GAMP 5 and FDA CFR 21 part 11 – for monitoring and tracking temperature and shipments. In addition, for foreign transports it uses its own networks (UK, USA, Singapore, India, Brazil) or qualified suppliers experienced in Life Science transports.
The vehicle fleet, which is constantly being renewed with "green" and "thermally" innovative solutions, consists of vehicles equipped with ATP certificate, bulkhead, dual refrigeration engine, printer, satellite connection for security and temperature management.
PHSE has obtained GDP 2013, ISO 9001 and 14001, TAPA TSR, CEIV certifications.
Confirming its constant commitment to Quality/Health and Safety/Environment, PHSE has also obtained the certification issued by the Life Sciences Logistic Council with a high rating in the areas of: Governance, GDP, 231 and Sustainable Development.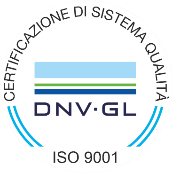 ISO 9001_2015 Certificate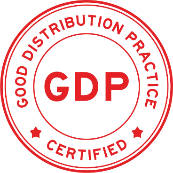 GDP_2013_C343_01 Certificate
TAPA_TSR_2020 Certificate
ISO_14001_2015 Certificate