Seven companies specialized in healthcare logistics, including PHSE a leading company in pharmaceutical logistics, in 2021 have entered into the alliance Skandi Network.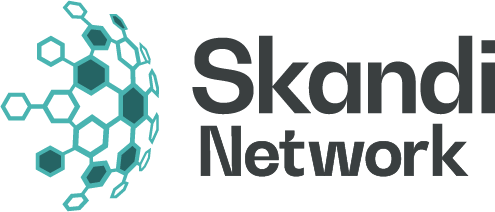 Skandi Network is the first international GDP-compliant temperature-controlled distribution network dedicated to life science goods.
Skandi Network starts with members in 25 European countries
Extension planned up to 36 member countries by end of 2025
Operational coverage in all EU-countries right from the start
Connecting existing domestic networks into the first GDP-certified temperature-controlled international distribution network 100 % dedicated to life science products for parcels and pallets groupage overland Europe.
Tailormade digital collaborative platform for managing shipments and real time end-to-end visibility to shippers and receivers
Combination of national and international shipments will lead to higher consolidation and lower emissions – members committed to reduce CO2 emissions in line with the Paris Climate Agreement
More and more companies in the healthcare industry are looking for best-in-class international transport and distribution solutions according to the rules of EU-Good Distribution Practice (GDP). Skandi Network combines the capacities and the know-how of leading European specialists who all have a strong expertise in temperature-controlled transport and distribution of life science products. This new European network will benefit customers, patients, shippers, transport companies and the environment. The major advantage for shippers is that they can access experts for GDP temperature control to manage cross-border shipments easily and securely in a cost-efficient way. This will lead to higher consolidation and therefore is an ideal means to align quality, costs and reduce emissions.
Another main differentiator in comparison to existing transport networks is the 100 % focus of Skandi Network on life science products. This includes the distribution of pharmaceuticals, biomedicals, diagnostics, medical devices, and vaccines to virtually all hospitals, pharmacies, pharmaceutical wholesalers, care facilities, doctors, veterinarians, laboratories, home patients, pharmaceutical field service organizations and sales representatives.
Members from UK to Turkey, from Poland to Portugal
The members of the network and the respective countries in which they will provide service are: Arra Group (Poland), BHS Logistics (Denmark, Sweden, Norway, Finland, Estonia, Latvia, Lithuania), BL Turkey Biopharma Logistics (Turkey), Eurotranspharma (France, Belgium, the Netherlands, Luxemburg, Spain, Czech Republic, Slovakia and also Germany, Austria and Slovenia via its existing local partner), Movianto (England, Scotland, Wales, Northern Ireland), PHSE (Italy), Rangel Logistics Solutions (Portugal).
This means that members of SKANDI Network cover 25 countries right from the start. The aim of SKANDI Network is to have members covering 36 countries by 2025 latest..
In total the Skandi Network counts:
5.000 Employees
10 Strategic regional consolidation platforms
165 Depositi a temperatura controllata
4.780 Temperature controlled depots
14.750.000 Temperature controlled shipments per year
Sustainability is core to Skandi Network
In terms of sustainability Skandi Network has two main objectives and offers two benefits. The first objective is to investigate realistic technological solutions for sustainable fuels, vehicles, and refrigeration technologies. The second objective is to design a sustainable roadmap for the environment by aligning partner actions in key areas to help reduce CO2 emissions across the network by 2030, in line with the Paris Climate Agreement, and to reach Zero Emission level in 2050 latest. The collaboration in Skandi Network will reduce emissions per shipment because of two facts: first is higher consolidation and drop factors in long haul and on the last mile because of the combination of national and international shipments. Secondly, the active temperature-controlled transport eliminates the need for temperature-controlled packaging (TCP) solutions and passive packaging solutions, which leads to higher transport weights, higher return transports and/or higher waste and disposal cost.